Campus Calendar
Introduction to Machine Learning for Everyone - Professional Development
Jun 15, 2021 09:00 AM to Jun 16, 2021 12:40 PM

Registration Deadline: Jun 14, 2021 11:55 PM
Continuing Education & Professional Development


Introduction to Machine Learning for Everyone
Duration: 7.25 hours
Dates and Times:
June 15th and 16th, from 9-12:40.
Delivery Method: Online Synchronous (live)
Price: $275
(full refunds can be requested up until June 8).
This workshop taken in conjunction with other training could be eligible for the Canada-Alberta Job Grant to help employees and unemployed Albertans access training opportunities.
Please use this link (

https://www.alberta.ca/canada-alberta-job-grant.aspx

) to find out more and check your eligibility.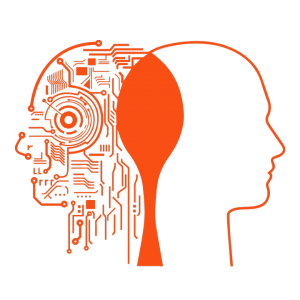 Workshop Description:
Want to do more with your data to better manage changing conditions? Wonder how you can leverage technology to find unexpected patterns in sales, costs, store, plant or supplier performance? What if you could detect fraud, or make fast and agile forecasts as the environment changes? If you are concerned about the learning curve, this workshop assumes no previous knowledge of machine learning!
We will cover key concepts and provide hands-on exercises to help you understand the potential of machine learning techniques for your organization. The workshop will cover two categories of approaches: the first, where you are aware of relationships in the data but want to improve your understanding of those relationships (supervised learning), and the second, where you seek to find previously unknown relationships between data (unsupervised learning).
The workshop will also introduce you to a free, easy to use software package called Orange. You will learn to use Orange to find and extract patterns from complex data using techniques that cannot be done with a spreadsheet. You will also learn about Orange features that enable rapid qualitative analysis and visualization of trends. You will create predictive models to help forecast performance and behavior, and learn how to assess the quality of these models. Finally, the workshop will provide some help in learning effective story telling with your data to drive data-informed decision-making in your organization.
Instructor: Danaka Porter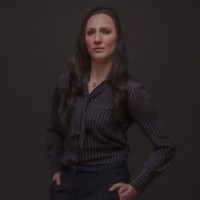 About the Instructor:
Danaka Porter holds a Master of Engineering in Systems and Supply Chain from MIT. She began her career at PwC in audit before moving into manufacturing. She specializes in inventory optimization and has created and copyrighted inventory algorithms for hard to predict demand situations over long periods of time. Danaka is a sessional lecturer at the University of Lethbridge's Dhillon School of Business where she teaches Supply Chain and Project Management to upper-level students. Danaka also runs a successful consulting company in Canada which takes her all over the world, and has co-founded a technology company in the US which uses machine learning algorithms she created to better match donors and recipients. Danaka routinely uses Orange in her various endeavours.
Requirements to Participate in the Workshop:
A. Access to Microsoft Excel and Orange (Orange is free).
B. Participants in the workshop must download Orange prior to the workshop (instructions to come)
Certificate of Completion will be provided


Select Registration Type
Introduction to Machine Learning for Everyone - Professional Development
Registration for community members, alumi, staff/faculty members, and students.